References
Shahab L, Goniewicz ML, Blount BC, Brown J, McNeill A, Alwis KU, et al. Nicotine, Carcinogen, and Toxin Exposure in Long-Term E-Cigarette and Nicotine Replacement Therapy Users: A Cross-sectional Study. Annals of Internal Medicine. 2017;166(6):390-400.
Banks E, Joshy G, Weber M, Liu B, Grenfell R, Egger S, et al. Tobacco smoking and all-cause mortality in a large Australian cohort study: findings from a mature epidemic with current low smoking prevalence. BMC Medicine. 2015;13(1):38.
New Zealand Government. Government Final Response to Report of the Māori Affairs Committee on Inquiry into the tobacco industry in Aotearoa and the consequences of tobacco use for Māori, presented to the House of Representatives in accordance with Standing Order 248 (J.1). New Zealand Government, Wellington 2011.
Pearson AL, Cleghorn CL, van der Deen FS, Cobiac LJ, Kvizhinadze G, Nghiem N, et al. Tobacco retail outlet restrictions: health and cost impacts from multistate life-table modelling in a national population. Tob Control. 2016;(E-publication 22 September). doi: 10.1136/tobaccocontrol-2015-052846. PubMed PMID: 27660112.
Pearson AL, van der Deen FS, Wilson N, Cobiac L, Blakely T. Theoretical impacts of a range of major tobacco retail outlet reduction interventions: modelling results in a country with a smoke-free nation goal. Tob Control. 2014;24:e32-e8. doi: 10.1136/tobaccocontrol-2013-051362. PubMed PMID: 25037156.
Marsh L, Doscher C, Robertson LA. Characteristics of tobacco retailers in New Zealand. Health & Place. 2013;23:165-70.
Burton S, Hoek J, Nesbit P, Khan A. "Smoking is bad, it's not cool…yet I'm still doing it": Cues for tobacco consumption in a 'dark' market. Journal of Business Research. 2015;68(10):2067-74. doi: 10.1016/j.jbusres.2015.03.004.
Burton S, Spanjaard D, Hoek J. An investigation of tobacco retail outlets as a cue for smoking. Australasian Marketing Journal (AMJ). 2013;21(4):234-9.
Hoek J, Gifford H, Pirikahu G, Thomson G, Edwards R. How do tobacco retail displays affect cessation attempts? Findings from a qualitative study. Tobacco Control. 2010;19(4):334-7. doi: 10.1136/tc.2009.031203.
Hoek J, Thrul J, Ling P. A Qualitative Analysis of Young Adult ENDS Users' Expectations and Experiences. BMJ Open. 2017. Epub In press. doi: 10.1136/bmjopen-2016-014990.
Rath JM, Villanti AC, Abrams DB, Vallone DM. Patterns of tobacco use and dual use in US young adults: the missing link between youth prevention and adult cessation. Journal of Environmental and Public Health. 2012;2012.
Dutra LM, Glantz SA. Electronic cigarettes and conventional cigarette use among US adolescents: a cross-sectional study. JAMA Pediatrics. 2014. doi: 10.1001/jamapediatrics.2013.5488. Te.
Schane RE, Glantz SA, Ling PM. Nondaily and Social Smoking: An Increasingly Prevalent Pattern. Arch Intern Med. 2009;169(19):1742-4. doi: 10.1001/archinternmed.2009.315.
Hoek J, Ferguson S, Court E, Gallopel-Morvan K. Qualitative exploration of young adult RYO smokers' practices. Tobacco Control. 2016. doi: 10.1136/tobaccocontrol-2016-053168. PubMed PMID: 27625410.
Wakefield M, Bayly M, Scollo M. Product retrieval time in small tobacco retail outlets before and after the Australian plain packaging policy: real-world study. Tobacco Control. 2014;23(1):70-6. doi: 10.1136/tobaccocontrol-2013-050987.
van der Deen FS, Pearson AL, Wilson N. Ending the sale of cigarettes at US pharmacies. JAMA. 2014;312(5):559. doi: 10.1001/jama.2014.7560. PubMed PMID: 25096703.
About the Briefing
Public health expert commentary and analysis on the challenges facing Aotearoa New Zealand and evidence-based solutions.
Subscribe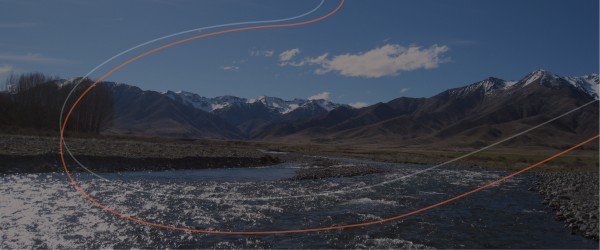 Public Health Expert Briefing
Get the latest insights from the public health research community delivered straight to your inbox for free. Subscribe to stay up to date with the latest research, analysis and commentary from the Public Health Expert Briefing.